Want to use Eclipse Jetty in your Java application, but need a little help? Got a tough question about Jetty or want to extend it? Get help from the Jetty experts!
Webtide's developers are the same developers who contribute design and code to Jetty. They know Jetty better than anyone else, because they created it. Whether you've got a specific question about Jetty implementation, or you're just looking for some guidelines and best practices, Webtide's team can help make your Jetty project a success.
Webtide offers an annual subscription package for its advice, tailored to the size of your development and operations teams. Ask as many questions as you want, whenever you want, and get fast, helpful answers from the Webtide developers — not from a call center or a sales team. You can even have us implement the changes or extensions for you, in hourly micro-projects! This is important to note, there are no tiers of support, you interact directly with the people that create Jetty!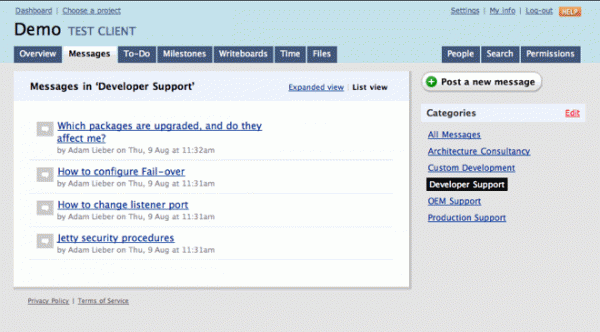 Simply ask your question, get your answer fast, directly from the experts, without escalation.
Interested? Fill out the contact form and let's talk.